Late Autumn Selection of Ukrainian Art by Marta Trotsiuk
In this art collection, I decided to choose works that convey the mood of autumn nostalgia with a light mythologization of reality, similar to what famous Ukrainian poet Antonych did in his poetry. There are no technical limitations here, so various genres and styles are presented. My choice is based on a personal internal sense of the present, what is in the air right now, circling with the autumn leaves: struggle, hope, passion, anticipation.
"Five wings of dawn and five in human bodies, And the bed – a boat of dreams, tragedies and hopes."
– Antonych, "From the Green Thoughts of a Fox"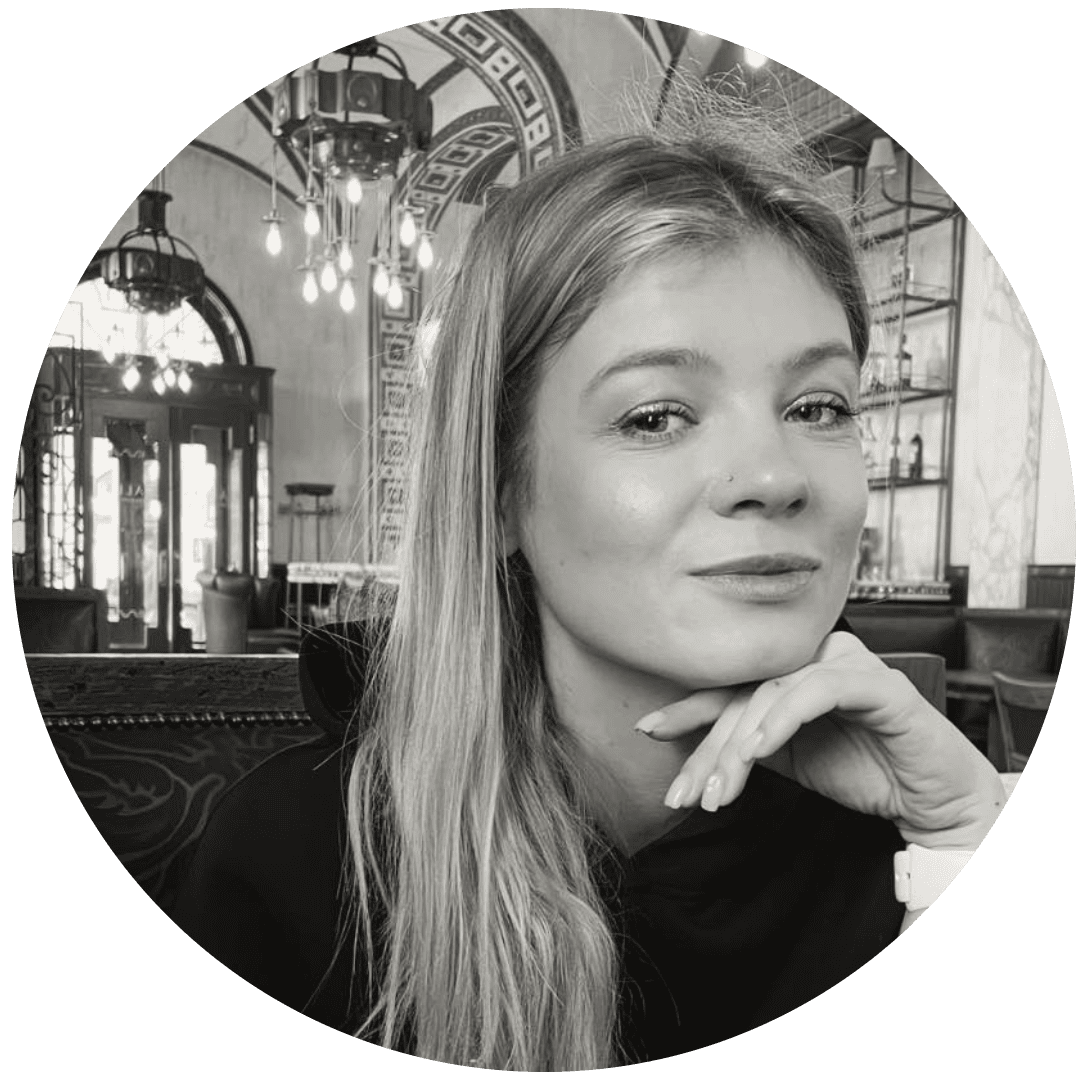 Marta Trotsiuk
Curator, art manager, gallerist. Ambassador of Ukrainian contemporary art.
For at least half a year each year, and for five consecutive years, I travel the world exploring art and culture in different corners of our planet, introducing Ukrainian contemporary art to everyone I encounter on my journey. During the Russian aggression against Ukraine, I have intensified my focus on cultural diplomacy, primarily working on international projects. However, a significant part of my attention is still dedicated to the Ukrainian context, the boundless artistic potential that I strive to uncover for myself and share with a broader audience.
Curatorial Statement
When I was a child, I didn't have many toys; my imagination replaced them. Countless invented fairy tales, corn husk dolls, and childhood rituals were born in my mind. Now, as adult reality tries to make all processes in life pragmatic and mechanical, I try to find in myself that imaginative girl. Despite the slumberness of autumn, anxiety, news of war and constant uncertainty, I, like countless people on our planet, still have dreams, still fantasize. I believe each of us, sometimes, wants to feel carefree, bold, and light.
In this curatorial selection, which has become very personal, I share the atmosphere and feelings of autumn in Ukraine, somewhat mythologized and filtered through the prism of imagination. Perhaps it will resonate with you, wherever you are in your life.
Here you will find: abstract color works by Volodymyr Ulyanov and Liudmyla Boguslavska, graphics and prints by Olena Grozovska, Mariana Motyka, Yuriy Smolsky, Albina Yaloza, textile and tactile works by Yaroslava Tkachuk, imaginative collages by Olga Zerno, ceramics by Hanna Drul and Olha Pylnyk, magnetic, large canvases by Natalia Rusetska and Vadym Panchenko, vibrant canvases by Irina Zabrodska.
Recently, I received a gift—a book titled 'Collection of Ukrainian Poetry from the 20th Century.' In it, I rediscovered Bohdan Ihor Antonych. His works served as inspiration for curating this collection, and I'm excited to share some of my favorite quotes with you.
"…Oh! The heart dreams of breaking free from the womb of heavy reality, from the routine of the soil, into the boundless sky, in the vicinity of falcons…."
– Antonych, "Rocket"
"…Midday's scorching heat does not sear, Only silence holds its boundless reign there, And it prevents the wild tornado's spree, Whispering silent tales with hushed decree…"
– Antonych, "Stratosphere"

 All the artworks have been carefully selected by me and are available for purchase. If you are interested in the artist, a particular piece, or if you would like to explore more, I am here for you, ready to be your guide into Ukrainian contemporary art.